27/06/2022
Visit Bloqs on 7th July – the UK's First Open Access Factory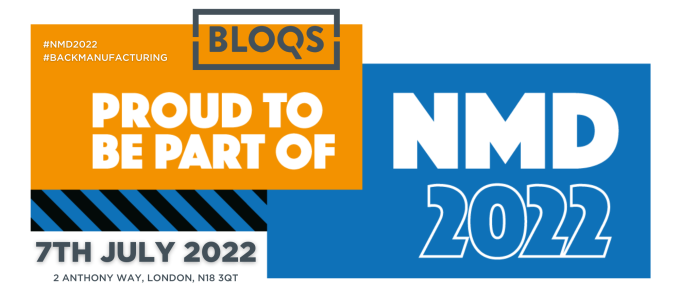 Are you a maker / manufacturer? Don't miss Bloqs Open Day on National Manufacturing Day, Thursday 7th July at 2 Anthony Way, London N18 3QT.   It's is a great opportunity to see what is available to use and to be inspired.  See powerful technology being demonstrated, people and machines at work, learn what is available to you and your business/ organisation, ask questions and meet makers – as you visit the UK's very first open access factory.​
Tours & Machine Demonstrations – 10am, 2pm, 4pm, 6pm, 7pm

Drop-In Business Advice Signposting & Support – 12 noon to 5pm.  Find out how you can access FREE expert advice and support to grow your business- with Enterprise Enfield

Group Tours for Colleges & Schools by appointment 

Food & Refreshments – 10am to 8pm

Get started advice – 10am to 8pm
​Enterprise Enfield's expert Adviser will also be on hand to speak to businesses about about the FREE advice and support available.  Find out how you can join free business support programmes to develop and grow your business successfully – including the E-business Programme – a unique opportunity to receive free expert digital advice, business guidance from a dedicated Adviser, plus join webinars and networking events.
 Click here for more information and to register to visit Bloqs on the day