18/07/2019
Two-Day CPD Certified Course in Managing People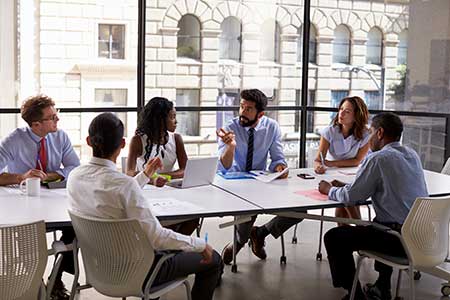 Greater London Business School are new NLCCE members and are providing a 2-day activity-based training Certified CPD Course that will empower you as a leader in bringing out the best in yourself and others by exploring the most critical success factors of strong leadership that will help you bring your people together, motivate, energize and inspire them to their full potential to achieve extraordinary things.
Overview
Packed with fun, hands-on activities, this two-day CPD certified program will help you teach four core management fundamentals that are essential for each new line manager and supervisor. From setting clear objectives to monitoring performance, motivating your team, situational leadership and more. The program helps you with key management concepts with a fun practice activity in each module to help you apply the concepts learned in a fun interactive manner. Additionally, as a wrap-up, participants get to practice what they have learned in a skills practice role play activity as a practical review.
By the end of this training course participants will be able to:
Identify the personal qualities and skills of an effective manager/supervisor.
Recognize the importance of setting clear objectives and instructions to facilitate good performance.
Understand and implement the principle of MBWA (Management By Walking Around) to check that standards are being maintained through effective performance monitoring.
Identify methods for monitoring staff's performance against both quantifiable as well as behavioural objectives.
Understand the importance of constructive feedback in maintaining performance standards.
Understand the key concept of situational leadership.
Course Date: 20th-21st August 2019
Link to book:
https://www.greaterlondonbusinessschool.co.uk/management-courses/
Please use this Unique ID when booking:   GLBSMP2
Contact email for bookings – admin@greaterlondonbusinessschool.co.uk
Tea, coffee, lunch & Certification are all included