10/07/2018
SEnS & NLCCE Announcement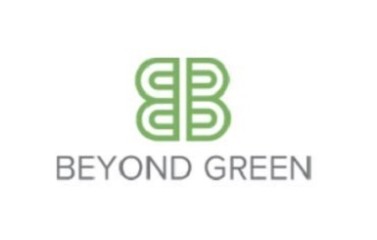 Beyond Green:
Sustainability & Environmental Consultancy and Training for Businesses
The North London Chamber of Commerce and Enterprise (NLCCE) is delighted to announce that it has appointed Sustainable Environmental Solutions (SEnS) as its sustainability partner. Through SEnS, NLCCE will be offering Beyond Green sustainability and environmental consultancy and training which will enable businesses to:
Improve efficiency and save money – by reducing waste, energy bills and resources
Win more contracts – by becoming fit to supply and complying with legislation
Enhance their reputation with green recognition
Do the right thing – help make the world a better, greener place to live in
Sustainability and environmental consultancy and training are available in the following areas;
Environmental Management Systems (e.g. ISO 14001, ISO 50001, BS8555)
Environmental Legal Compliance
Health and Safety policy, risk assessments and other support
Sustainability policies, strategies and action plans
Carbon Footprint
Environmental Permits (EP)
Fit to Supply -external certification and award schemes such as Constructionline, CHAS, EXOR.
Sustainable Business Certificate (SBC) – an in-house sustainability certification scheme with three levels (Platinum, Gold and Silver)
Other sustainability and environmental support on a bespoke basis
A chance to participate in the SEnS global initiative 'Action Plan for Earth' (A.P.E.) – businesses can commit to reduce their environmental footprint (waste, water, air emissions, resource efficiency, energy management, biodiversity, habitat)
Bradley Rood, NLCCE Manager said: "This is an important step for NLCCE and shows its commitment to the environment and issues linked to sustainability. Ankit Kapasi brings huge experience of the sector and has worked on projects in the UK and internationally. The services offered will benefit our members and the wider business community and are relevant to both SME's and larger corporates".
Ankit Kapasi, Lead Consultant at SEnS said: "The world is seeing first hand impact of climate change. Consequently, businesses and organisations are feeling the pressure for becoming more sustainable. This pressure comes from various sources – legislation, stakeholders, supply chain and customers. Being green and being sustainable is not optional anymore. It is about doing the right thing for the business, for the community and for the environment.
The range of tailor-made environmental sustainability services offered by SEnS will definitely benefit the business community through reduced costs, increased margins and increased ability to tender for more work. It's time to think and act 'Beyond Green".
EARLY BIRD Special Offer!
The first 5 businesses to sign up to any consultancy service will receive a
15% discount!
For more information visit BEYOND GREEN
Or call / email Ankit Kapasi: 020 3287 5400 sensolutions.in@gmail.com