09/05/2018
O'DONOVAN WASTE ARE FIRST IN SECTOR TO ACHIEVE ISO 39001 CERTIFICATION, LEADING THE WAY IN ROAD TRAFFIC SAFETY
O'Donovan Waste Disposal have achieved another momentous milestone by becoming the first dedicated waste company to receive the ISO 39001 certification from BSI, which evaluates the management system of road safety and that seeks to reduce the number of deaths and serious injuries from traffic accidents. Already an exemplar haulier through achieving ISO 9001 (Quality Management), ISO 14001 (Environmental Management) and BH OHSAS 18001 (Occupational Health and Safety), O'Donovan were extremely keen to achieve the certification that sits well alongside its huge focus on road safety that includes the Fleet Operator Recognition Scheme (FORS) gold status which they have achieved for the seventh consecutive year and its status as a Construction Logistics and Community Safety (CLOCS) Champion.
To achieve the ISO 39001 certification, the company enhanced their existing comprehensive safety system, demonstrating its cohesive processes in each of its operations, whilst refining objectives and action plans that fulfil the requirements specified by the standard.
The ISO 39001 certification concentrates on a management framework focused on enhancing all areas of road traffic safety. O'Donovan has set road safety goals and objectives, aimed at improving the already high standards set, which is now reinforced by the accomplishment of the ISO 39001 certification. All this, with the purpose of building on their well-established culture of safe and healthy environments, which already exceeds best practice recommendations.
Managing Director, Jacqueline O'Donovan said "I am absolutely thrilled that we, as a family run business, are the first dedicated waste management company to achieve the ISO 39001 certification from BSI in road safety. This reaffirms our commitment to the welfare and safety of all road users as well as our own drivers, demonstrating our efforts to ensure our operations not only comply but surpass the statutory regulations."
Pietro Foschi, Group Assurance Director at BSI said: "Road traffic safety lies at the core of a wide range of business activities – for example maintaining an organization's reputation, protecting income and revenue opportunity, managing business risk and conducting a business responsibly. By achieving certification to ISO 39001, it demonstrates O'Donovan Waste is committed to the safety and welfare of both its employees and the general public by taking a structured, evidence-based and holistic approach towards its road-traffic safety management."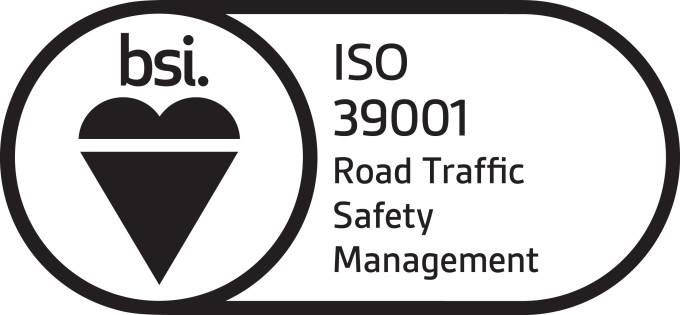 ABOUT O'DONOVAN WASTE DISPOSAL LTD
Founded in 1959, family-run O'Donovan Waste Disposal Ltd aims to lead the way in safe, green and efficient waste operations across London. Based in north London with five sites and 160 employees, O'Donovan offers a wide range of services including skip hire, roll on/off bins, waste transfer stations, tipper and grab lorry services, recycled aggregates, road sweepers, wheelie bins and demolition services.
O'Donovan is passionate about the waste industry and about working as safely and sustainably as possible. The company champions a range of ongoing initiatives which demonstrate top-down commitment and as such is widely regarded within the construction, waste and logistics industry as a champion for health and safety, training and environmental excellence. The company is a Construction Logistics and Community Safety (CLOCS) Champion and Fleet Operator Recognition Scheme (FORS) Gold operator (held for over seven consecutive years).
O'Donovan has invested heavily in waste processing and ensures the maximum is recycled or re-used. Recycled aggregates are produced using state-of-the-art equipment, as per the WRAP quality protocol before going on to be reused in construction and infrastructure projects. All of its recycled materials come with a British Standard quality certification. By demonstrating excellence in environmental practice across the sector, O'Donovan diverts 100% of all waste collected from landfill.
O'Donovan is also a certified training centre, approved by JAUPT (DCPC) and British Safety Council (BSC).
For further information contact sf@odonovan.co.uk
www.odonovan.co.uk