18/03/2019
GET FIT TO SKI 2019 – tips from new NLCCE members Murphy Physiotherapy Clinic.
GET FIT TO SKI 2019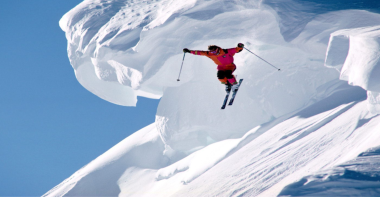 Improve Cardiovascular Fitness
Boost Strength, Stability & Coordination
Warm up each ski morning
Know when to stop
Walk and stretch at end of ski day
CV Fitness: Most Get Fit programmes run a minimum of 8 weeks but even 2 weeks of exercise has been proven to enhance your skiing holiday and reduce injuries significantly. CV fitness will allow you to ski longer and recover more quickly. Aim for 30 minutes 3x per week with jogging, spin class or xtrainer. The couch to 5km run programme is designed for the non-athlete so all can join in.
Strength and Coordination: Lower limb strength and agility are key essentials for balance and safe skiing. Exercises such as: Plank (resting on elbows and toes with body just off the ground), Squats and lunges, Wall squats holding for 60 seconds, Skipping and lateral hops and also using the Physioball are all great at improving core and leg strength.
Warm up in morning: Any brisk activity for 10 minutes will get the heart primed and the muscles warm. I would suggest a walk but others may have other ideas before hitting the slopes. Active stretching with arm and legs swings for 30 seconds will further facilitate the warm up. Twisting the trunk both ways will also help before clicking into your skis.
Know when to STOP: If you're starting to lag behind or feeling tired, especially in the afternoon when the ice is more prevalent, just take a 15 minute rest or pack up early for the day. Skiing for 5 to 7 days is a big ask for someone who sits most days at work, so listen to your body when tired and avoid unnecessary injuries.
Pre Apres Ski: Before hitting the Bars and Restaurants aim to return to the lodge for a shower and gentle stretches, especially of the legs. A 10 minute walk will help aid circulation and avoid any swelling of the legs. You're then able to go out and enjoy your night before the next days skiing. 
Appointments available on 020 8364 4610 or 
 https://online.tm2app.com/murphyphysiotherapy
10 Greystoke Gardens  Oakwood  ENFIELD  EN2 7NX