16/05/2019
Exciting New Benefits for NLCCE Business+ Members!
As a NLCCE Business+ Member we are delighted to introduce two exclusive new offers:
FREE Membership of London Centre
for SME Development!

As a Business+ Member you now have FREE membership (worth £125!) of our exciting new joint-venture with Middlesex University: London Centre for SME Development.  Membership covers up to two people per company- including directors, partners, managers, founders and key decision makers.
The  London Centre for SME Development will connect companies across the capital to create growth, learning, innovation and new opportunities.  Members will be part of a dynamic business community and gain the opportunity to network with ambitious, growth focused companies across London, share knowledge and learn from experts in their respective fields.
Three premium events, which are free to members, are planned every 15 months, interspersed with exclusive thought leadership breakfasts and lunches.  Premium Events will comprise panels of leaders and disruptors in their market sectors.
Keep an eye on our schedule of forthcoming events from October 2019 here: https://www.smecentre.london/events
Members will also have to access the significant business resources of the University including expertise and knowledge transfer; access to employable graduates and interns and extensive research opportunities.
We look forward to seeing you at future events and helping your business to grow and generate new opportunities!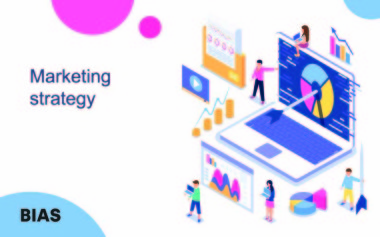 NLCCE Member BIAS Digital, is offering 5 Business+ Members a FREE 30 minute no-obligation marketing consultation with takeaway actions to implement to help your business grow. The session will focus on areas important to your business such as marketing, sales and web design.
BIAS is a triple award-winning digital marketing consultancy that specialises in online lead generation campaigns – focusing on humanising the online experience for businesses and brands in the UK, EU and the USA.  The company helps businesses enhance their websites, digital marketing or sales strategy as well as assisting those seeking digital transformation within their internal business processes. CEO Paul Sullivan, is an industry respected marketing and sales professional whose clientele include established SMEs and start-up businesses in a range of industries.
This offer is available to the first 5 companies to apply and expires on May 31st 2019.  To arrange your FREE consultation please contact Paul Sullivan on paul@biasdigital.com.