01/07/2019
Business Doctors Seminar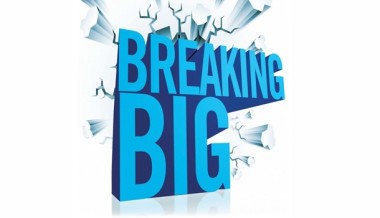 Start taking the right steps straight away to achieve breakthrough success…
The Breaking Big seminar will show you how to quickly and clearly review where your business is right now and decide where it should be going.
Breaking Big Seminar
Unlocking growth for your business
Wednesday 31st July
Arkley Golf Club
8.00am until 10.00am
Parking is free and light refreshments will be provided along with the opportunity to network with like-minded businesses
If you are looking to grow your business, get more customers and increase your profits, it's worth taking the time to revew how your business is performing now and get some expert advice on how to hit the big time.
In this seminar you will learn how to:
Get clear about your business vision and its effectiveness
Maximise your business capabilities
Stand out from the crowd
Find and exploit your competitive edge
Focus your marketing on the right customers
Manage and support the best people in your business
Understand the big picture and future proof your business
With ten practical steps to business success, you will waste no time in realising the full potential of your business.
Thanks for reading, I look forward to seeing you there, Julian.
julian.lessons@businessdoctors.co.uk