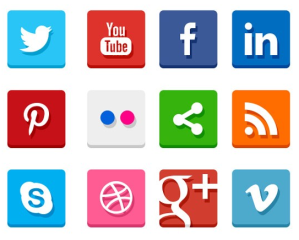 Social Media Workshop – How to Use Social Media Effectively for Business 24/2/16
How is this course different to one you've been on before?
This workshop is about; – Visibility – Credibility – Measurement – Serious Equity – Engagement
Social Media is a living, breathing heartbeat and is the same as Networking – BUT ONLINE!
We are hosting a Workshop to enable you to gain a better understanding of social media and how to use it to propel your business forward. Within this particular workshop you will learn how to use various social media platforms such as Twitter, Facebook and LinkedIn to keep you and your business in pace with the ever evolving world. You will learn how to use social media effectively for business and improve your visibility, credibility and profitability!
Remember to bring plenty of business cards with you!
A light lunch will be provided.
Cost
Members £35 per person plus VAT
Guests     £50 per person plus VAT
Details
| | |
| --- | --- |
| Event: | Social Media Workshop – How to Use Social Media Effectively for Business 24/2/16 |
| Poster: | |
| Date(s): | 24/02/2016 |
| Start Time: | 09:30am |
| End Time: | 14:30pm |
| Venue: | Enfield Business Centre |
| Address: | 201 Hertford Road, Enfield, EN3 5JH |
| Map: | View Map |