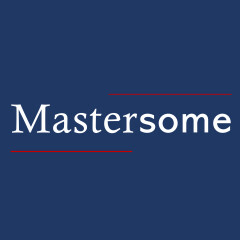 Social Media Marketing: Essentials for 2021
This NLCCE/North London Business Hub event is in association with Mastersome
Join us to find out how you can improve your business performance using effective social media strategies.
You should join the event if you want to…
o    Understand your Buyer/User Personas: the importance of really knowing your ideal customer
o    Familiarize yourself with social media algorithms: what they are and how to play the game
o    Take a deep look at the different types of social media content and learn best practices of content creation
o    Utilize Data: using insights to test and refine your approach
12.00-12.10 Joining and networking
12.10-12.15 Welcome and introductions
12.15-12.45 Presentation and Q&A
12.45-13.00 Networking and event close
Presenter
Clare Taylor
Clare is a Social Media Manager and Facebook Ads specialist.
In her former life (pre toddler and twins) she was all about events, planning parties for the great and the good at some of London's most iconic venues.
She was Head of Events for Restaurant Associates and later for the luxury hotel and country estate Beaverbrook in Surrey.
Today, Clare applies the social side of her party planning days to social media marketing for clients across a variety of sectors: food and drink, tech, property, retail and health and wellness to name a few.
Working predominantly with small business owners, Clare helps them to leverage social media to achieve their business goals. Her days are filled with hashtags, content creation, copywriting and scheduling – and she loves it!
Book your FREE place HERE
Details
| | |
| --- | --- |
| Event: | Social Media Marketing: Essentials for 2021 |
| Poster: | |
| Date(s): | 26/01/2021 |
| Start Time: | 12:00pm |
| End Time: | 13:00pm |
| Venue: | |
| Address: | , , |
| Map: | View Map |