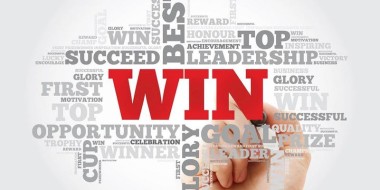 Win More Business in Enfield! How to Tender Successfully
NLCCE Event funded by Enfield Council
Win More Business in Enfield!
How to Tender Successfully
(For businesses in borough of Enfield)
Wednesday 27th February, 10am – 1pm 
At: Enfield Business Centre, 201 Hertford Rd, Enfield, EN3 5JH
Enfield Council is fully committed to supporting and developing local businesses to grow and win more work. As part of this commitment, they are funding this tendering event to ensure businesses have the skills and knowledge they need to maximise opportunities. Many local Enfield based companies do not bid for public sector contracts as often they think they are too small or lack the skills, policies and procedures to do so. Find out how you can win more business with Peter Alekkou, Head of Service at Enfield Council who will speak about the Council's procurement processes. Plus hear about current opportunities from contractors in the construction sector for the following sectors of business: Construction, Electricians, Plumbers, Scaffolders, Builders, Architects, Surveyors, Engineers.
Don't Miss this Opportunity to:
Get practical tendering tips and skills
Learn how to become a Council supplier and understand the tendering system
Find out about tender portals
Hear from contractors in the construction sector – and learn about opportunities to work in their supply chain
Find out about Enfield Local Plan
Network with other businesses
Please note only businesses located in the borough of Enfield are eligible to attend as the seminar.
Agenda*:
09.30–10.00: Registration, refreshments and networking
10.00-10.05: Welcome and Introductions
10.05-10.35: Procuring Business with Enfield Council – Peter Alekkou, Head of Service – Place, Enfield Council (includes Q&A)
10.35-10.55: Tackling late and unfavourable payment practises in the private sector – Jacqueline Moore, Casework Manager, Small Business Commissioner
10.55-11.15: Countryside and local SME procurement Kevin Delve, Commercial Director, Countryside Properties
11.15-11.30: The Power of Networking in the Construction Sector – Christine Hall and Lara Ayris, Construction Circle Connections
11.30-11.55: Panel Q&A facilitated by Bradley Rood with Jacqueline Moore, Kevin Delve, Christine Hall, Lara Ayris
11.55-12.15: Enfield Local Plan, May Hope, Local Plan Lead, Enfield Council
12.15-13.00: Closing remarks, networking and sandwich lunch
*Subject to change
Event speakers:
Bradley Rood, NLCCE
Peter Alekkou, Enfield Council
Jacqueline Moore, Small Business Commissioner
Kevin Delve, Countryside Properties
Christine Hall and Lara Ayris, Construction Circle Connections
May Hope, Enfield Council
Michael Farquharson Enfield Council
FREE Business Growth Advice Session! Following this event, all attendees are eligible to receive a FREE one to one Business Growth Advice Session with one of our expert Advisers. The session can cover topics such as boosting sales and marketing, business planning, and managing finances or help with tendering and registering on online Tender Portals. All the support is FREE as it is funded by Enfield Council.
Details
| | |
| --- | --- |
| Event: | Win More Business in Enfield! How to Tender Successfully |
| Poster: | |
| Date(s): | 27/02/2019 |
| Start Time: | 10:00am |
| End Time: | 13:00pm |
| Venue: | Enfield Business Centre |
| Address: | 201 Hertford Road, Enfield, EN3 5JH |
| Map: | View Map |