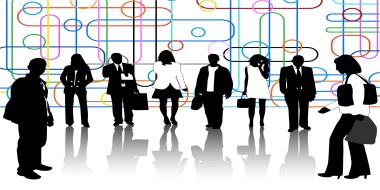 NLCCE Networking Event with Presentation on Employment Law
Employment Law:
How Defining the Working Relationship can Save You a Bundle!
With JFH Law presenters: Julia Furley, Senior Barrister and founding partner and Laura Pearce, Senior Solicitor
Tuesday 26th September, 6pm for 6.30pm start – 8.00pm
Hosted by Kingfisher Hall Primary Academy
Worker status is a rapidly developing and complex area of law. It is essential that all business owners, regardless of their size, understand their obligations to their workforce in order to protect themselves from expensive tribunal claims. This presentation will help you avoid common employment law mistakes, saving your business time and money in the long run.
· Defining the employment relationship; self-employed, worker or employee? Recent media coverage of the 'gig' economy in the UK has brought into sharp focus the difficulties that can arise over when businesses try to utilise short term contracts or freelance work as opposed to permanent jobs, in an attempt to reduce their employment law and tax liabilities. Find out about the legal differences between the self-employed, workers and employees, and what your legal responsibilities are towards each group.
· Types of contracts and considerations Learn about the different contract options available; from employee, zero hour to apprenticeship contracts. When must they be given; what form must they take; what must they contain? From holiday entitlement, sick pay and notice periods, to disciplinary and maternity clauses. What do you really need to include?
Speaker profiles: http://jfhlaw.co.uk/julia-furley/ and http://jfhlaw.co.uk/laura-pearce/
Agenda
6.00pm – 6.20pm Registration and networking
6.20 pm – 6.30pm Introductions
6.30pm – 7.15pm Presentation & Q&A
7.15pm – 8.00pm Networking and buffet
Parking is available onsite
If you're interested in sponsoring this event, please contact NLCCE Manager, Bradley Rood, brood@nlcce.co.uk
Tickets costs: NLCCE Member: £15, Hub Member: £20 and Non member: £25 (+VAT). –  Includes refreshments, buffet and networking. Please note a small booking fee applies
If you're a NLCCE or Hub member please email info@nlcce.co.uk to receive your discount code. 

Details
| | |
| --- | --- |
| Event: | NLCCE Networking Event with Presentation on Employment Law |
| Poster: | |
| Date(s): | 26/09/2017 |
| Start Time: | 18:00pm |
| End Time: | 20:00pm |
| Venue: | Kingfisher Hall Academy |
| Address: | 40 The Ride, London, EN3 7GB |
| Map: | View Map |