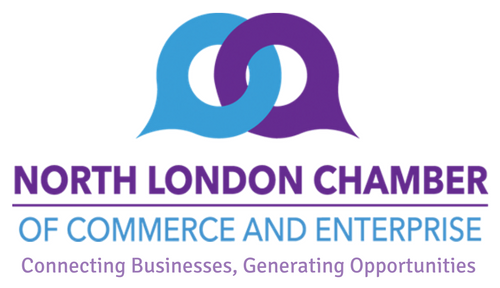 Networking Event with Guest Talk on Current HR Issues for Businesses
Join us for this NLCCE Networking Event in partnership with Enterprise Enfield. Connect and meet with other like-minded local business owners in London, plus hear how you can access FREE expert digital advice and support to grow your business with the E-business Programme. (Eligible businesses should be located in Enfield, Waltham Forest or Redbridge and trading over 6 months).
Our guest talk will be on the topic of Current HR Issues for Businesses with NLCCE Member and HR consultant, Lisa Seagroatt, Managing Director of HR Fit for Purpose, which will cover:
The post pandemic workplace
New legislation
Working lives in the future
Current challenges within the labour market
About the guest speaker, Lisa Seagroatt
Lisa Seagroatt is the Founder and Managing Director of HR Fit for Purpose and launched her HR business in January 2017 following a mental health breakdown caused by bullying and workplace stress. Since October 2017 Lisa has taught over 80 budding HR managers and has over 50 clients across the globe whom she supports with their HR needs, along with her team of specialists.
Lisa's particular expertise is around helping business leaders and the HR practitioners of the future understand why a healthy workplace culture approach will 'future proof' any business in terms of attracting and retaining good talent. She published her first book, 'Bandits in the Boardroom', which is based on her workplace experiences,.
In 2017 Lisa graduated from the Enterprise Enfield's Female Founders Accelerator Programme, and is now an Ambassador for Women in Business through her role with Enterprise Enfield.
Lisa is CIPD qualified, holds a management qualification in business studies and is a qualified Trainer ('Train the Trainer'). She was a Finalist in the 2022 British HR Awards and the 2019 Best Business Women Awards. In November 2020 she won the Enterprise Nation Top 50 Adviser Award.
About the E-business Programme
The E-business Programme offers FREE digital advice and business support to help small business owners engage with and understand how to use digital technology to enhance their online presence; attract more customers and support future growth. It is open to businesses trading over 6 months in Enfield, Waltham Forest and Redbridge. All support is FREE as the programme is delivered by Enterprise Enfield and supported by Local London and Enfield, Waltham Forest and Redbridge Councils. Click for details and to register
Details
| | |
| --- | --- |
| Event: | Networking Event with Guest Talk on Current HR Issues for Businesses |
| Poster: | |
| Date(s): | 23/02/2023 |
| Start Time: | 11:00am |
| End Time: | 13:00pm |
| Venue: | North London Business Hub. |
| Address: | Barnet and Southgate College, High Street, Southgate, N14 6BS |
| Map: | View Map |