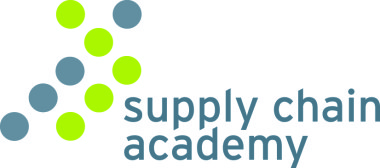 Leading your Business and Supply Chain through Change and Disruption
A 3-day course delivered by NLCCE member Supply Chain Academy
4th February 2020
In most businesses, disruptions occur every day. To stay ahead, businesses must prepare for the disruptive change that might impact them or develop disruptions themselves through their own transformation.
As markets evolve and change, disruption to established working practice is inevitable. To keep pace with ever-changing needs, organisations must understand route-causes of disruption and embrace the need for change, by looking at the transition from the perspective of new opportunities, rather than mitigation of risk.
This two-day director masterclass is designed to empower leaders with the thought patterns and practical skills needed to take advantage of disruptive innovation through strategic design, rather than reactive process-management.
Details
| | |
| --- | --- |
| Event: | Leading your Business and Supply Chain through Change and Disruption |
| Poster: | |
| Date(s): | 04/02/2020 - 06/02/2020 |
| Start Time: | 09:00am |
| End Time: | 17:00pm |
| Venue: | |
| Address: | , , |
| Map: | View Map |