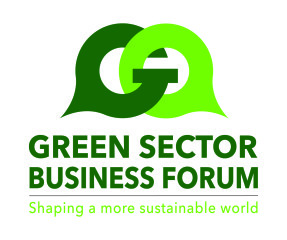 Greening Your Supply Chains Seminar
Greening Your Supply Chains Seminar &
Environmental Health Check
Monday 8th May, 9.30am – 1.30pm
At: Enterprise Enfield, Enfield Business Centre, 201 Hertford Road, Enfield EN3 5JH
With Ankit Kapasi, Green Sector Business Forum Environmental Management Specialist
Find out how to improve business efficiency and effectiveness by greening your supply chain.  This half day seminar will include:
The benefits of green supply chains
Drivers of green supply chains
Green production, logistics, packaging and marketing
Case studies
Group exercise
Click here to register your attendance 
About the Green Sector Business Forum 
The Green Sector Business Forum is part of the North London Chamber of Commerce and Enterprise and is open to any business located in the London borough of Enfield with fewer than 250 employees (you don't have to be a Chamber member to join).  
Eligible businesses can apply to access 3 hours' worth of one to one advice with a specialist Environmental Management Business Adviser and to be invited to attend Forums with presentations on green topics followed by networking sessions.  The Forums will be held between February and July 2017 at various locations in Enfield.  
For further details and to register for FREE support under the
Green Sector Business Forum call 020 8443 5457, or email info@enterpriseenfield.org

Details
| | |
| --- | --- |
| Event: | Greening Your Supply Chains Seminar |
| Poster: | |
| Date(s): | 08/05/2017 |
| Start Time: | 09:30am |
| End Time: | 13:30pm |
| Venue: | Enfield Business Centre |
| Address: | 201 Hertford Road, Enfield, EN3 5JH |
| Map: | View Map |