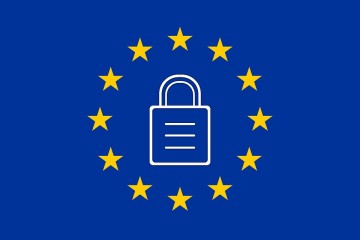 GDPR has arrived, so now what?
NLCCE in partnership with The DPO Centre, invites you to a FREE GDPR Workshop
GDPR has arrived, so now what?
Monday 18th June 2018, 9.30AM to 11.30AM
You will learn about:
The background (for those of you it may have passed by) on what the GDPR is all about
The rights we all now have as individuals
The impact those rights will be having on your organisation
The changes that should now be in place to avoid the penalties
If you should have appointed a Data Protection Officer?
Marketing issues and the options available to you if you didn't manage to gain consent
The practical steps all organisations should now need to be taking
HURRY OUR LAST TWO EVENTS WERE SOLD OUT WITHIN 48HRS! 
Speaker profile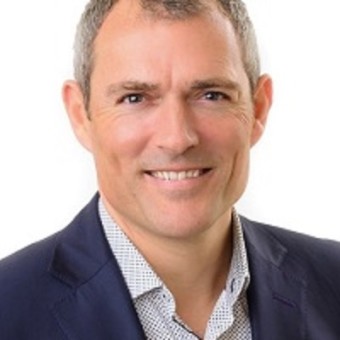 Robert is CEO of The DPO Centre Ltd, a specialist data protection and compliance consultancy and provider of outsourced Data Protection Officers. With over 25 years' of business experience, Robert is a veteran entrepreneur and thought leader who has been involved in delivering solutions and services to some of the world's largest and most respected companies, and advised a broad range of organisations on the most effective strategies to meet their goals.
Robert is an expert adviser on compliance with the General Data Protection Regulation (GDPR). Through his leadership of the DPO Centre he assists organisations of all sizes to identify how this significant new legislation will affect them, the steps they need to take to comply, and how when implemented well, compliance builds trust, engagement and confidence.

DISCLAIMER
ALL INFORMATION USED IN THIS PRESENTATION IS PRODUCED BY THE SPEAKER FOR INFORMATION PURPOSES ONLY AND IS FOR THE SOLE USE OF THE ATTENDEES AT THE PRESENTATION. WHILST WE FEEL TOPICS ARE BENEFICIAL TO BUSINESS OWNERS, THE VIEWS AND INFORMATION HAVE NOT BEEN ISSUED BY NORTH LONDON CHAMBER OF COMMERCE AND ENTERPRISE. ANY VIEWS EXPRESSED IN THE PRESENTATION ARE NOT NECESSARILY THOSE OF NORTH LONDON CHAMBER OF COMMERCE AND ENTERPRISE, AND SHOULD NOT BE VIEWED AS INDIVIDUAL ADVICE OR AS A RECOMMENDATION. YOU SHOULD SEEK INDEPENDENT ADVICE IN RESPECT OF ISSUES THAT ARE OF CONCERN TO YOU. TO THE MAXIMUM EXTENT PERMITTED BY LAW WE EXPRESSLY DISCLAIM ALL REPRESENTATIONS, WARRANTIES, OR ASSURANCE OF ANY KIND, EXPRESSED OR IMPLIED, THAT ARE MADE TO THE ACCURACY OR COMPLETENESS OF THE INFORMATION CONTAINED IN THIS PRESENTATION AND NO MEMBER OF NORTH LONDON CHAMBER OF COMMERCE AND ENTERPRISE ACCEPTS ANY OBLIGATION TO UPDATE OR CORRECT ANY INFORMATION CONTAINED HEREIN.
Details
| | |
| --- | --- |
| Event: | GDPR has arrived, so now what? |
| Poster: | |
| Date(s): | 18/06/2018 |
| Start Time: | 09:30am |
| End Time: | 11:30am |
| Venue: | |
| Address: | , , |
| Map: | View Map |