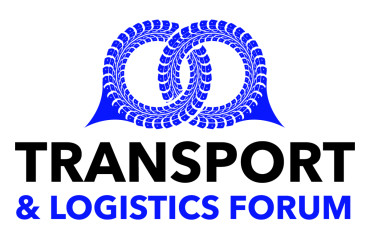 Equality and Diversity in Transport & Logistics in Partnership with Women in Logistics
Equality and Diversity in Transport and Logistics in Partnership with Women in Logistics
On: Wednesday 12th July at 5 – 7pm
At: Enfield Business Centre, 201 Hertford Rd, Enfield EN3 5JH
Find out about the latest management concepts in equality and diversity and how a clear strategy can support your business. This event is being held in partnership with, Women In Logistics, an organisation which aims to improve the lives of women in logistics in the UK and address gender imbalance, enabling the logistics industry to benefit from female talent.
Hear from Clare Bottle, Associate Director, Coca Cola European Partners Ltd. Clare has twenty years specialist experience and market knowledge in storage and transport, she manages logistics teams at Coca Cola and is responsible for distribution operations at Edmonton, Northampton & Sidcup.
Sue Johnson, Equality and Diversity Consultant, PWC, is a global change agent who supports companies to become more inclusive and diverse, she is passionate about empowering women in business and engaging the workforce to be inclusive to all.
Does a potential 30% improvement in safety, quality and cost KPIs sound good to you? Come and learn how your operation can unleash the hidden potential of your workforce through focusing on engaging all employees and partners, and through creating an inclusive environment, how the bottom line, customer satisfaction and working conditions can be improved.
Agenda
5.00 Arrival and refreshments
5:20 Introductions: Maxine Reed, Transport and Logistics Forum Manager
5:25 Overview of Coca Cola European Partners and ice breaker– Clare Bottle Associate Director Coca Cola European Partners Ltd
5:45 Equality and Diversity- what does it mean for Transport and Logistics-Sue Johnson Equality and Diversity Consultant PWC
6:15 Q and A and feedback
7.00 Close
For more information about the Transport and Logistics Forum email Maxine Reed: mreed@enterpriseenfield.org or call 07872 444933.
The Transport and Logistics Forum is part of the North London Chamber of Commerce and Enterprise (NLCCE) and is funded by Enfield Council and its aim is to support local businesses to address the challenges and opportunities facing the sector today. The Forum is a chance to hear about pressing local and national issues, network with other professionals in your sector, take part in discussions and contribute your ideas to joint plans of action to address some of the issues
Details
| | |
| --- | --- |
| Event: | Equality and Diversity in Transport & Logistics in Partnership with Women in Logistics |
| Poster: | |
| Date(s): | 12/07/2017 |
| Start Time: | 17:00pm |
| End Time: | 19:00pm |
| Venue: | Enfield Business Centre |
| Address: | 201 Hertford Road, Enfield, EN3 5JH |
| Map: | View Map |