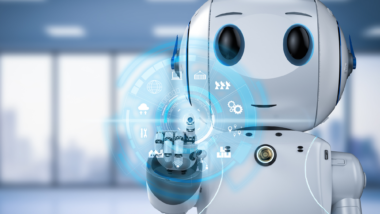 AI 101: Enhancing Business with Artificial Intelligence
Are you curious about how artificial intelligence (AI) is changing the landscape of online platforms and businesses? Join us for a thought-provoking seminar that will explore the latest developments in AI and their implications for marketing and operations.
Digital consultant, Vernette John-Joiles, will be demonstrating how ChatGPT, Canva, Midjourney and Copy.ai are using AI to enhance content creation, from conducting market research to generating text to designing graphics. You'll discover how AI can help you optimize your marketing strategy, increase your productivity, and improve your bottom line.
Through interactive examples, you'll see first-hand how AI is transforming the way we work and communicate. Don't miss this chance to stay ahead of the curve and learn how to benefit from the field of AI.
Agenda
11.00am – Arrivals, networking and refreshments
11.30am – Welcome, Despina Johnson, CEO, NLCCE
11.35am – Vernette John-Joiles , Digital Expert on Enterprise Enfield's E-business Programme
12.05pm – 1.00pm – Networking & Refreshments
Presenter Profile:
Vernette John-Joiles is a Digital Expert working on Enterprise Enfield's E-business Programme. She is self-confessed 'tech geek' who enjoys exploring the digital space. With a focus on productivity, she brings innovative thinking about how businesses and organisations develop their online presence and improve business operations through the use of digital tools. Vernette is passionate about creating and facilitating training to raise digital skills and literacy. She is noted for her technical knowledge and influence and has been a speaker on radio and online platforms, as well as a podcast presenter, and has over 15 years mentoring experience.
Some of Vernette's notable achievements include: Winner of the 2018/19 BE Mogul business award; Finalist of the 2019 WinTrade 'Women Trailblazer' award and Winner of the 2021 'Services to Education' Baton Award.
E-business Programme
The E-business Programme – offers FREE digital advice and business support to help small business owners engage with and understand how to use digital technology to enhance their online presence; attract more customers and support future growth. It is open to businesses trading over 6 months in Enfield, Waltham Forest and Redbridge. All support is FREE as the programme is delivered by Enterprise Enfield and supported by Local London and Enfield, Waltham Forest and Redbridge Councils.
Details
| | |
| --- | --- |
| Event: | AI 101: Enhancing Business with Artificial Intelligence |
| Poster: | |
| Date(s): | 14/09/2023 |
| Start Time: | 11:00am |
| End Time: | 13:00pm |
| Venue: | North London Business Hub. |
| Address: | Barnet and Southgate College, High Street, Southgate, N14 6BS |
| Map: | View Map |