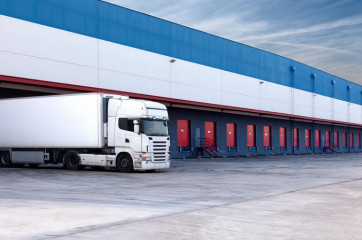 A Transport, Logistics & Manufacturing Business Networking and Forum Event
The Impact of Supply Chain Disruption on your Business
18th May 2018, 2.30pm – 5.00pm
Venue: Pall Mall, Institute of Directors, 116 Pall Mall, London, SW1Y 5ED
Please join IoD Central London, IoD Hertfordshire, IoD Essex and the North London Chamber of Commerce & Enterprise at the beautiful Burton Room at 116 Pall Mall, where we will be hearing from Neil Roll and Paul Stone from the Supply Chain Academy and Nick Roberts from BAE Systems.
As the UK leaves the EU, we more than ever need to consider how the impact of Supply Chain disruption can negatively affect the supply of materials or stock, the continuity of service to our customers, your reputation and more importantly, your bottom line.
Unfortunately, the cause of the disruption often goes unexposed until a catastrophic event occurs. By then, it may already be too late to mitigate the risk and those negative effects.
At this event they will discuss:
Strategically optimising your Supply Chain Management
The difference between contingency planning and supply chain risk management
The significant long term impact of supply chain disruptions
Why supply chain risk management activities require enterprise-wide participation
How companies can take proactive, actionable steps to add significant resilience to their supply chain operation, often without requiring significant levels of investment
The skills needed to leverage your supply chain for cost efficiency
Agenda
14:30 Registration & Director Networking with Refreshments
15:00 Welcome & Introductions
Simone Robinson – The Institute of Directors
Bradley Rood – North London Chamber of Commerce & Enterprise
Paul Stone – Managing Director, The Supply Chain Academy
15:15 The Impact of Supply Chain Disruption
Neil Roll – GM, The Supply Chain Academy
15:35 Practical Strategic Tips
Nick Roberts – Supply Chain lead, BAE Systems
15:55 Q&A Facilitated by Alex Mortimer
16:10 Closing Remarks
16:15 Director Networking
17:00 Close
Prices:
IOD Members, NLCCE Members & Members Guest: £20 (+VAT)
NON Members: £25 (+VAT)
Speakers
Paul Stone, Managing Director at the Supply Chain Academy Group is a highly experienced Human Resources and People Development professional with a history of working in Blue Chip multinationals, professional services, the public sector and the education management industry. A specialist in people development and change management, the clients Paul has worked with include: BAE Systems, Florette UK & Ireland, Sky Ltd, The Linde Group and many more. He believes in lifelong learning and is a Chartered fellow of the CIPD and an Insights® Discovery Licenced Practitioner. Paul holds a Master's Degree in Strategic HR Management from Anglia Ruskin University and a Bachelor's Degree in Law & Politics. More recently, Paul has been chairing the trailblazer group for creating the world's first work-based degree apprenticeship in supply chain leadership.
Neil Roll, General Manager at the Supply Chain Academy has been working as a supply chain professional for over 35 years. He started his career at Menzies Distribution, working there for 27 years in various roles, from warehouse manager to operations and then supply chain operations lead. More recently, Neil was a senior manager and director of the Institute of Supply Chain Management (IoSCM) and the Distance Learning College and Training (DLC), where he also developed courses and qualifications for the industry. Neil's focus has always been on helping organisations to improve the overall effectiveness of their supply chain, either through training programmes, career development and with executive coaching interventions. A specialist in Supply Chain Operations, Neil has extensive experience of working with clients with supply chain challenges within many different industries and sectors including; Energy; Food and Drink; Manufacturing; Engineering and the news industry.
Nick Roberts, Supply Chain Capability Manager at BAE Systems has over 25 years of supply chain experience. He started his career within the civil service, working there for 13 years in various roles, from warehousing & logistics, inventory management and operations management. Since leaving the Civil Service, Nick has spent the last 12 years in various supply chain management roles within a UK Defence company. More recently, Nick is responsible for the supply chain capability (People, Process and Toolsets) development across UK and overseas after sales markets. Nick's current focus is on developing and assuring supply chain professional's and leadership competency and career development aligned to a changing business demand.
Contact event manager:  Ms Liz Langmaid
Contact phone: 07920051650
Details
| | |
| --- | --- |
| Event: | A Transport, Logistics & Manufacturing Business Networking and Forum Event |
| Poster: | |
| Date(s): | 18/05/2018 |
| Start Time: | 14:30pm |
| End Time: | 17:00pm |
| Venue: | Pall Mall, Institute of Directors |
| Address: | 116 Pall Mall, London, SW1Y 5ED |
| Map: | View Map |