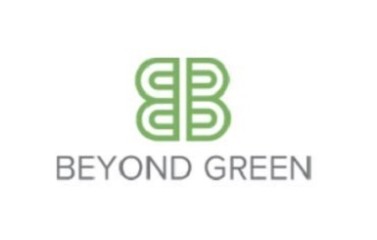 The North London Chamber of Commerce and Enterprise (NLCCE) is delighted to announce that it has appointed Sustainable Environmental Solutions (SEnS) as its sustainability partner. Through SEnS, NLCCE will be offering Beyond Green sustainability and environmental consultancy and training which will enable businesses to:
Improve efficiency and save money

 – by reducing waste, energy bills and resources

Win more contracts

 – by becoming fit to supply and complying with legislation
Enhance their reputation with green recognition
Do the right thing - help make the world a better, greener place to live in
Sustainability and environmental consultancy and training are available in the following areas;
Environmental Management Systems (e.g. ISO 14001, ISO 50001, BS8555)
Environmental Legal Compliance
Health and Safety policy, risk assessments and other support
Sustainability policies, strategies and action plans
Carbon Footprint
Environmental Permits (EP)
Fit to Supply -external certification and award schemes such as Constructionline, CHAS, EXOR.
Sustainable Business Certificate (SBC) – an in-house sustainability certification scheme with three levels (Platinum, Gold and Silver)
Other sustainability and environmental support on a bespoke basis
A chance to participate in the SEnS global initiative 'Action Plan for Earth' (A.P.E.) – businesses can commit to reduce their environmental footprint (waste, water, air emissions, resource efficiency, energy management, biodiversity, habitat). Make your FREE pledge here 

https://bit.ly/2ZLSdci
Action Plan for Earth Eco-Campus Certificate
The APE Eco-Campus Certificate offers an Environmental Kitemark for Schools, Universities and other Institutions (hostels, medical care facilities, GP Surgeries, Hospitals).  For schools, colleges and universities, this is a student-led programme with support from teachers and the wider community.
Assessments:
1st Stage: Site visit and review of documents as well as actions in place. (1st month of implementation)
2nd Stage: Ongoing remote review and feedback from the institution
3rd Stage: Site visit in month 5 to review actions and improvements
4th stage: 12 months (or end of the academic year)
Successful applicants are awarded the A.P.E. Eco-Campus Certificate
EARLY BIRD Special Offer!
The first 5 businesses to sign up to any consultancy service will receive a
15% discount!
For more information visit BEYOND GREEN  Or call / email 
Ankit Kapasi: 020 3287 5400 sensolutions.in@gmail.com